Vacheron Constantin 2012 Lunar New Year Celebrations @ Xi Yan
Published Monday, February 06, 2012 by Harry SK Tan |

---
The Vacheron team hosted a small tasteful private dinner at restaurant Xi Yan renowned for its art decor and wonderful creative cuisine. It was a gathering of friends to celebrate the lunar new year and to enjoy good food and conversation. As with the tradition here in Singapore, every lunar new year dinner begins with the ceremonial "Lohei" - for the unfamiliar, it is the tossing of seafood salad concoction by all guests (as high as possible with the longest available chopsticks) developed over the years by Chinese chefs in the region but popularised first in Singapore before taking root in the region.
The expectation from the guests was high as most have dined here before and each time we are rewarded with new culinary masterpieces that excites the senses. Vacheron has consistently hosted gastronomical experiences and this one will be remembered along with the many wonderful soirées I have had the fortune to enjoy. (Click on the images below to view them in high resolution.)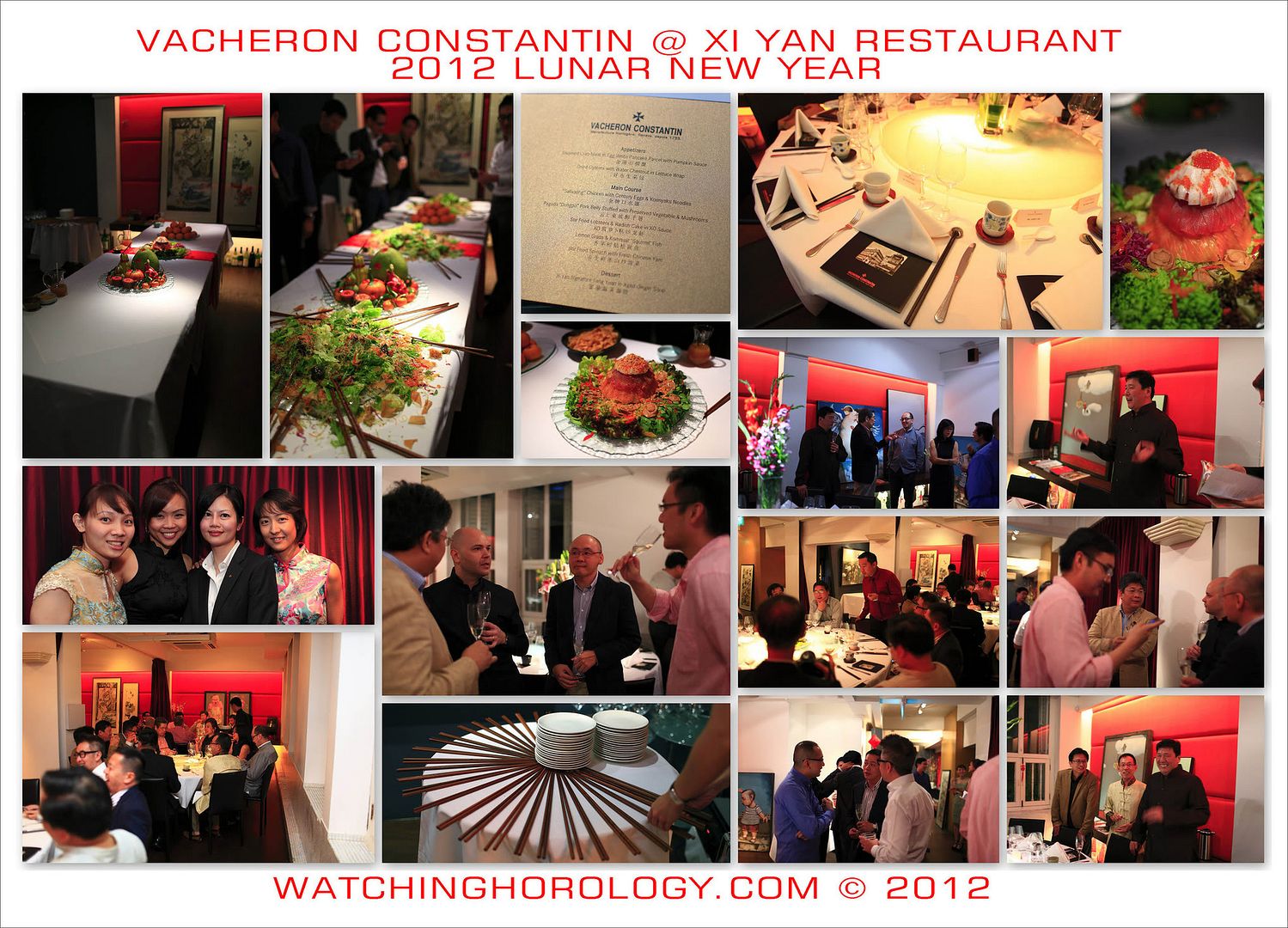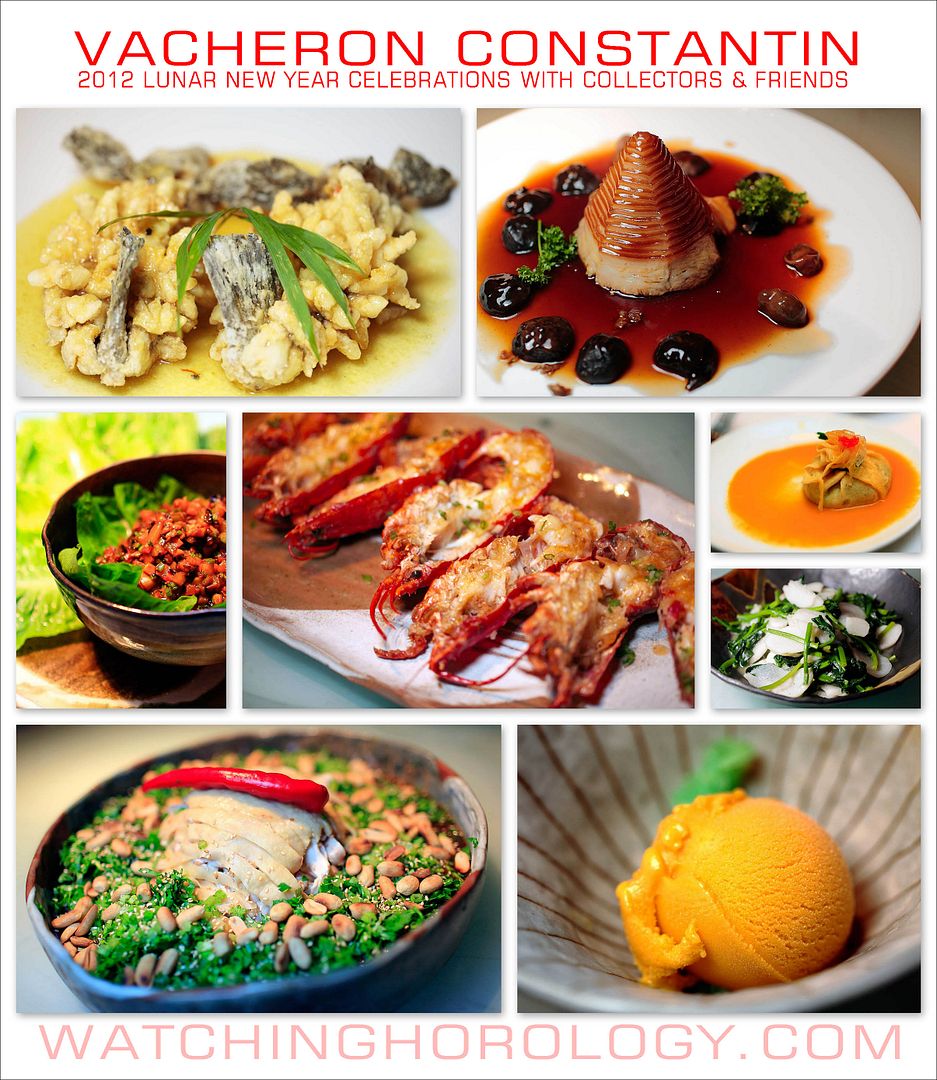 May this new year of the Dragon bring to VC ever more fortune both here and abroad!