Singapore Collector's Jan 2012 Private Dinner
Published Monday, January 16, 2012 by Harry SK Tan |

---
What better way is there than to start the new year by meeting up with old friends (and make new ones) and fellow collectors over good food? This time about 30 collectors met at the Le Chassuer Restaurant in Chinatown with the themes (1) the latest acquired pieces in 2011 and (2) Rolexes.
The restaurant location and decor belies the good quality of the food served. The collectors were unanimously pleased with the fare and I personally would readily recommend it. Here is a collage of the dishes served.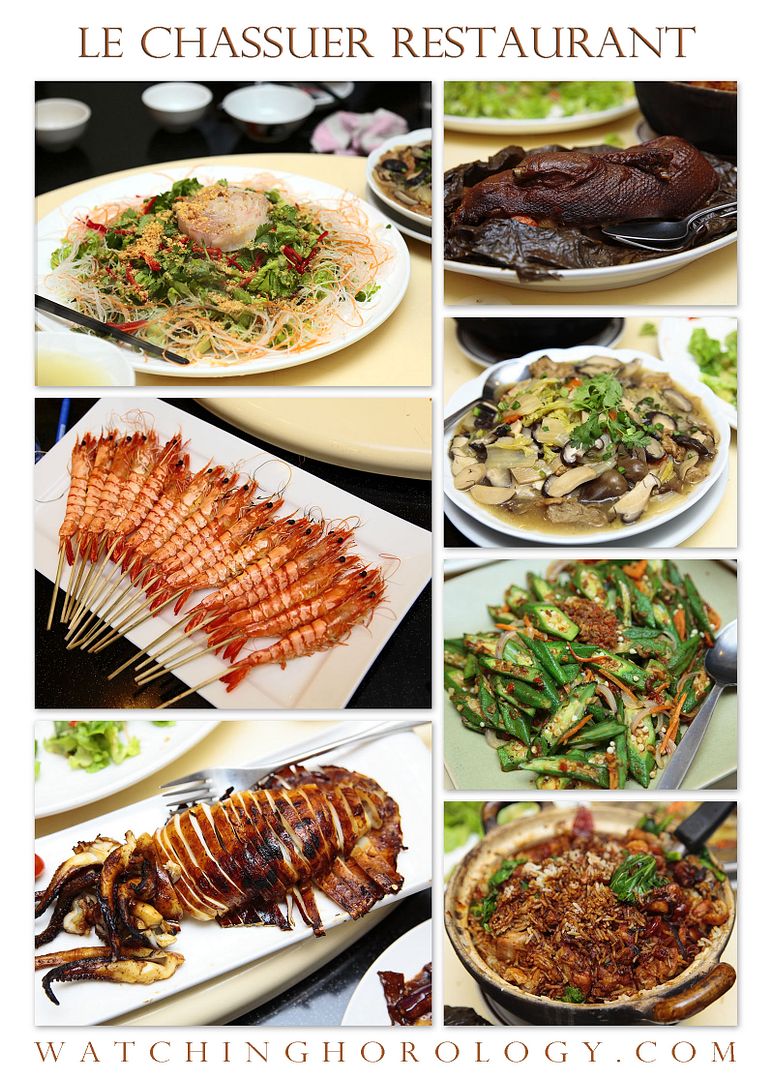 The watches acquired by collectors this year (as well as Rolexes) reflects how well the brands have succeeded (or failed) to garner excitement or interest from collectors. The most interesting piece on the table that was launched in 2011 was the MB&F Legacy Machine No.1. This watch is in fact a highlight piece of 2011 in my personal view. Worthy of the interest within the collecting circles even though it is priced beyond most collectors.
Is the clear lack of 2011 launched pieces on the table a reflection of the taste of collectors at the dinner or of the lack of interesting pieces? It may also be due to the escalating price increases that makes the new watches less exciting - possibly for the immediate and near future. Nevertheless, click on the images to view them in high resolution.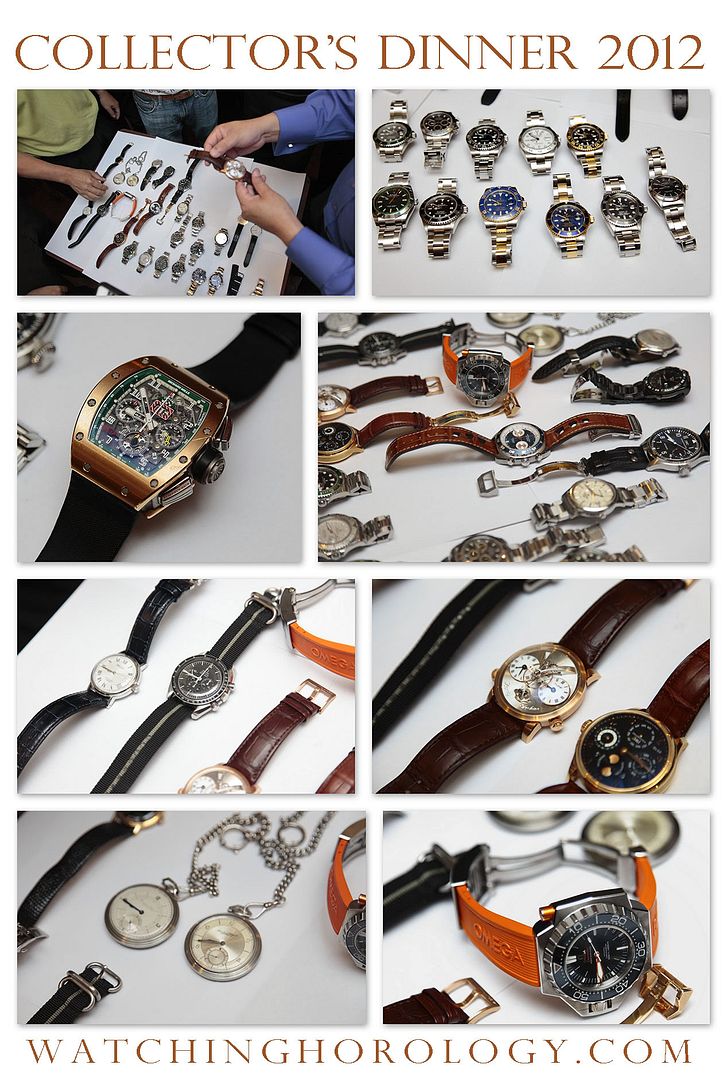 Interestingly though, it was a surprise to me how many Rolexes (both old and new) was brought by this small group of collectors. Notice the diverse models brought to the dinner and here is one of our friends modelling them all in good jest.
With the SIHH and Baselshow exhibition coming up very soon, all the collectors were sharing information and opinions on what is on offer. However, the biggest issue seems to be how the brands will price their new watches in light of the predicted economic crisis that has yet to take full effect on the world's economies.
That would be fodder for discussion when the collectors next meet - post Baselshow in a few months time.
- HT