Harry Winston Wrist Alarm anyone?
Published Monday, August 30, 2010 by Harry SK Tan |

---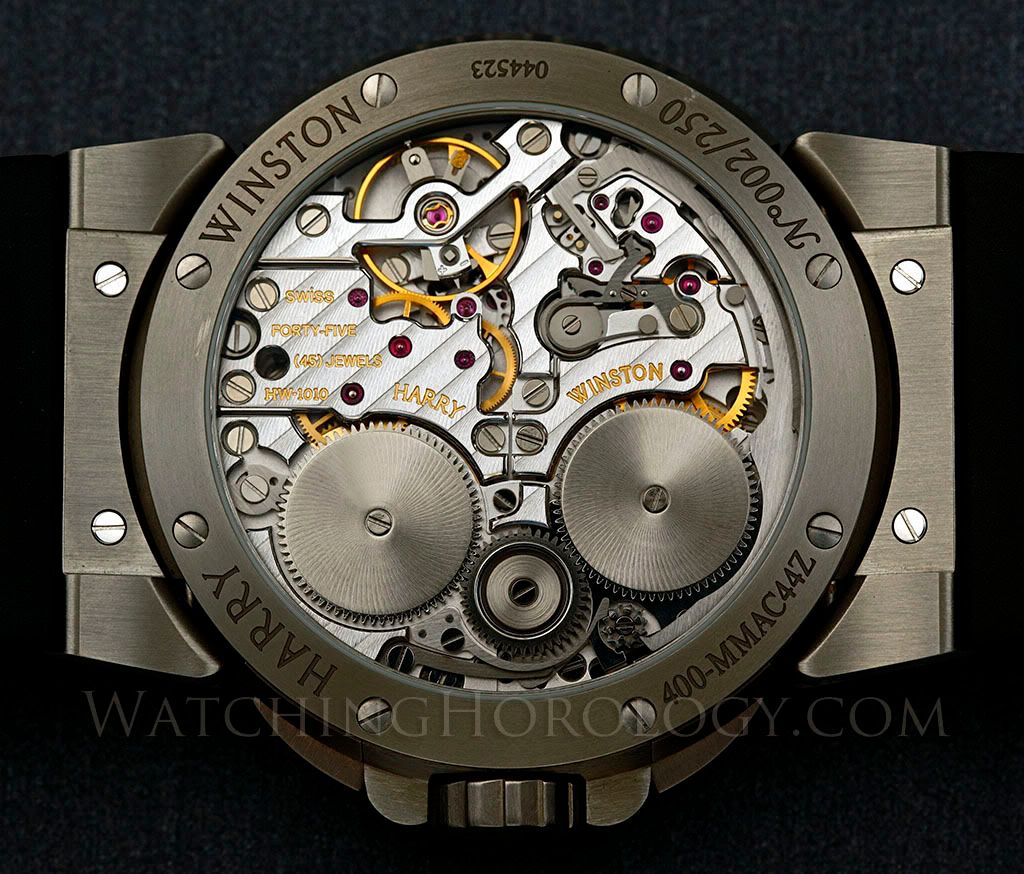 I was recently invited to photograph the HW Z6 Alarm at the local authorised dealer's premises (together with the latest Opus - but more of that later). I am not a big fan of the stable of HW watches but I understood their significance and admired how they succeeded in striding the world of high end jewelry and high horology. The Z6 was quite an eye opener for me, or should I say ear opener. The visual cues of the watch alone shows nothing out of the ordinary for HW watches but if you look closer, its an alarm wristwatch. But isn't that already done to death even by mid end Swiss Watches like Revue Thommen and of late Vulcain? The interesting development of this watch was that the alarm sounds like a minute repeater gong. Further due to the
titanium
* case, the material significantly enhanced the quality and sound amplification. So its quite distinctly audible. For those who enjoy hearing the gongs of minute repeaters but do not wish to pay for the complication. This is one desirable watch. As always, click on the image to appreciate the images above in high resolution.
- HT
* Postscropt addendum - The case is in fact made of
Zalium. This metal is a zirconium-based alloy also used in aeronautical engineering. The material has hypo-allergenic and corrosive resistant properties and is considered an ultra-light metal - is exclusive to Harry Winston timepieces.