Grand Seiko Fan Event 2010
Published Saturday, July 17, 2010 by Harry SK Tan |

---
On 15 July a small select group of 15 collectors gathered at Thong Sia Building in Singapore to enjoy the presentation on the history and development of the Grand Seiko watches. The event was organised by Mr Peter Chong together with Thong Sia Singapore and Seiko Epson Japan. Three staff members from Seiko Epson was flown here - Mr. Noboru Hosokawa (Engineer), Ms. Chitose Masuda (Master Craftsman) and Mr. Harumitsu Akashi (Senior Manager PR - who conducted the presentation) to show us their skills, their new watches and to basically mingle with collectors and answer questions.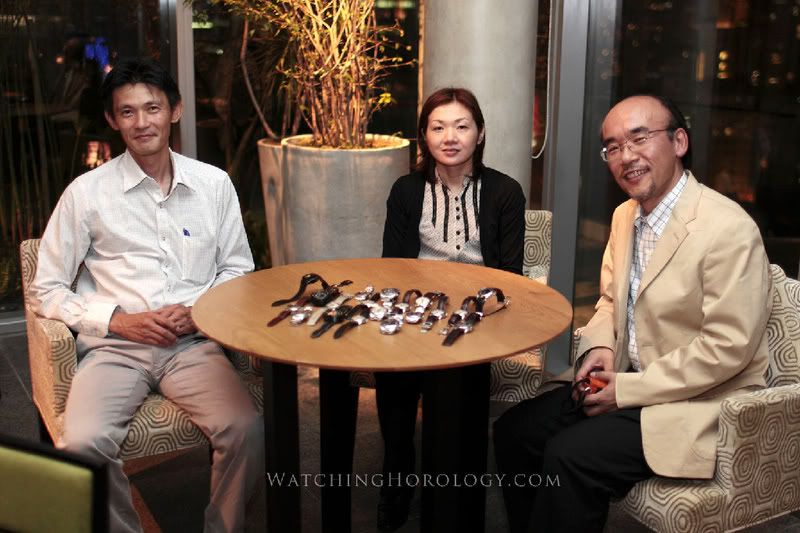 Seen at the presentation at the Thong Sia Seiko showroom were some of the latest models and limited edition Spring Drive GS. This particular piece with exhibition back caught the eye of a few collectors including myself for its simplicity yet discernable finishing quality.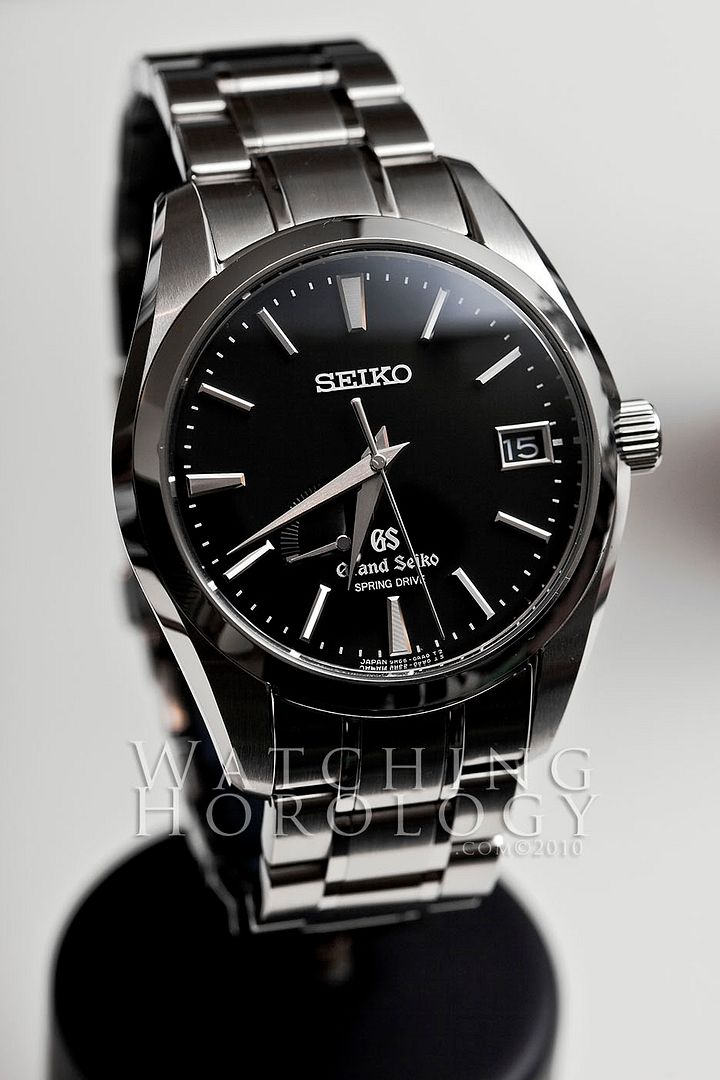 Here are some of the other watches seen at the presentation (click on the image to see it in full resolution)

Here is a series showing Masuda-san demonstrating the assembling a Grand Seiko Spring Drive movement. Notice that she was able to do this completely without the use of a loupe - and with speed as well. This is the first time I have seen a movement assembly without using a loupe. She uses the microscope only to check that alignment is perfect.

Here are a few snaps of the proceedings -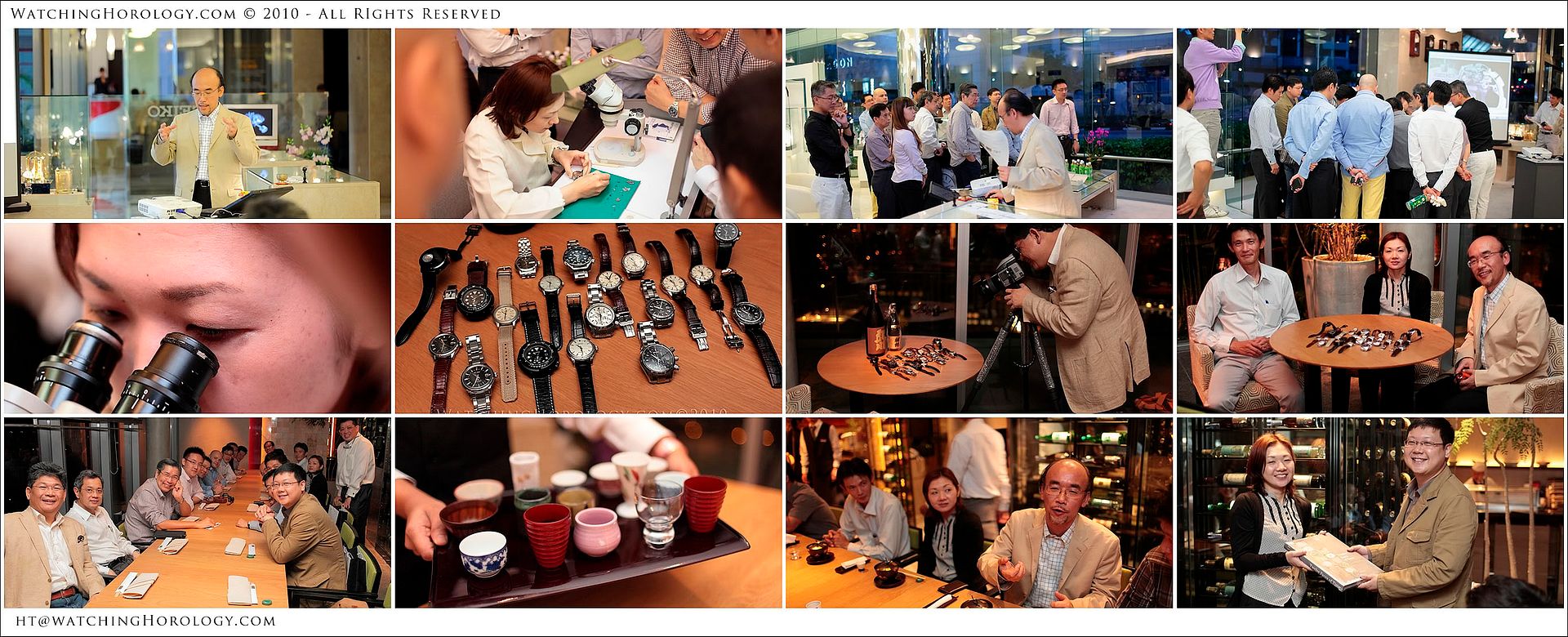 Finally, a capture of all the watches worn on the wrists of guests - all are clearly Seikos.
With the ever growing sophistication of collectors in Singapore with regards to horology, Seiko Japan has taken notice (with no small effort on the part of Mr Peter Chong) enough to have such a special event and hopefully, it will be a start of more to come from Seiko Japan for collectors here in the near future. Maybe even possibly a Singapore Limited Edition?
- HT
(Postscript - check out Peter Chong's report on the same event at his blog through this link -
CLICK HERE
- also check out his captures of the
Grand Seiko Eichi
- I missed shooting this watch because guests were fawning over it and I could not get access to it!)