Vacheron Constantin 2009 Dinner & Novelties
Published Saturday, June 20, 2009 by Harry SK Tan |

---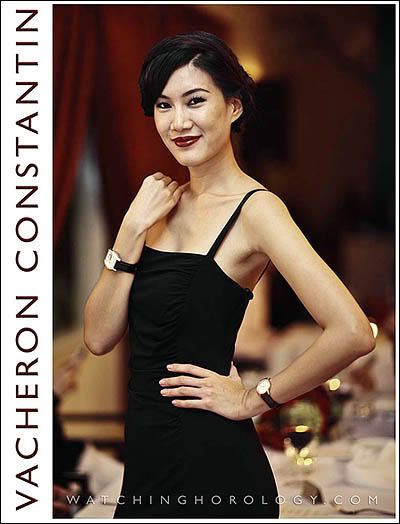 On Thursday 17th June, Vacheron hosted a small dinner at the Mimolette Restaurant launching its 2009 collection here in Singapore. It was a grand evening of great food, great company and very entertaining jazz trio and singer - Ms Joanna Dong.

The food was in great but the true highlight was the new 2009 collection and the long awaited 1921 model with a new calibre that brought the nostalgia back to Vacheron (listed at over SGD39K). A driver's watch with the dial being angled to the right with the 12 at where 2 is normally found. The crown is also relcated at the top right lug away from the usual 3 position. A few wrist shots were captured together with the other offerings that evening.
Click on the images to view the montage of the evening's proceedings.



- HT