Photographing the Rolex Submariner
Published Friday, May 08, 2009 by Harry SK Tan |

---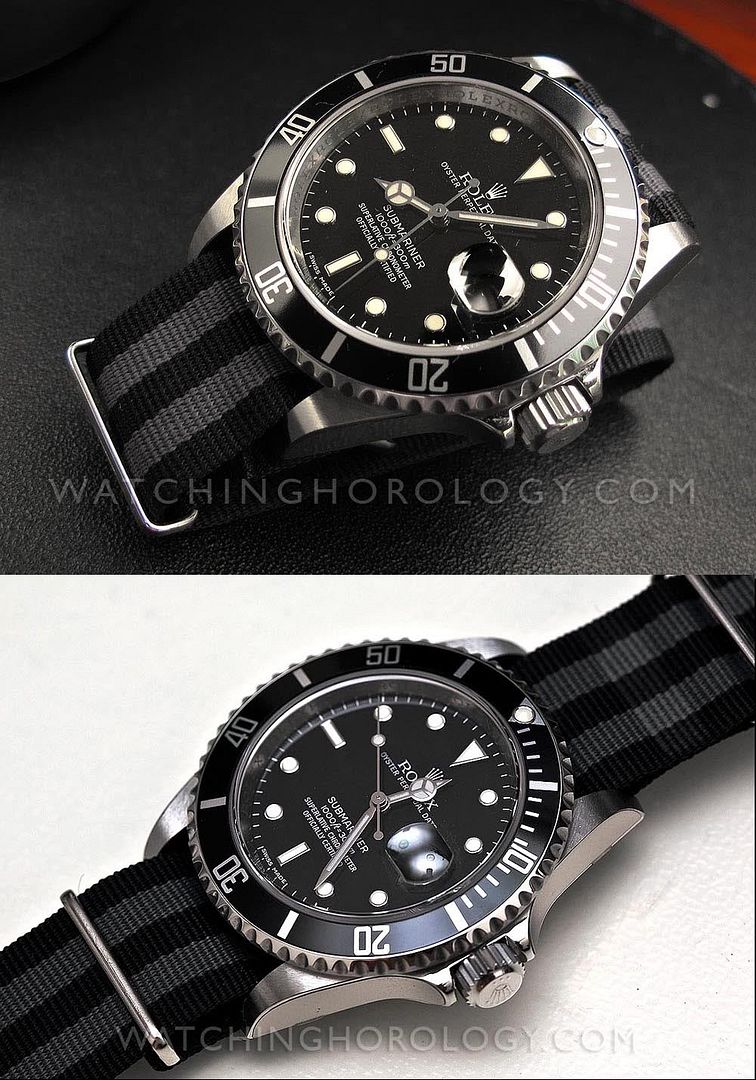 There is a myth that to capture a watch properly, one needs all the state of the art photographic hardware. For years before I finally moved on to a DSLR, I shot with a point and shoot camera from Canon - a G3 - which I still own and use today. However I needed an even smaller camera to bring with me on my travels and holidays but with all the necessary bells and whistles that would satiate my demands as a serious amateur photographer. I narrowed down to a few and settled for the G9 (since replaced by the G10 today). I decided in favour of Canon's G9 because quite a few accessories I already own can be used on this point and shoot.
The prowess of the camera should not be underestimated by newbies although it may take a fair bit of skill and effort, near professional quality macro captures can be had with the G9 as shown above. In the two images shot at different times by a G9 and the new EOS 5D Mark II - Canon's latest full frame camera that was just released at the end of 2008. Study the photos carefully in full resolution and see if you can pick out which was shot by the G9 (the answer is below in very small print).
In both cases I shot with the use of an external flash bounced off the ceiling. No light tent or other light diffusing effect was used.
The watch is my own Rolex Submariner on a Bond NATO strap. This is how it looks on the wrist. Its my first bond strap and I recommend it highly as its very comfortable and gives the watch an altogether new look to differentiate it from the many thousands being worn on the wrist on the train you took to work today.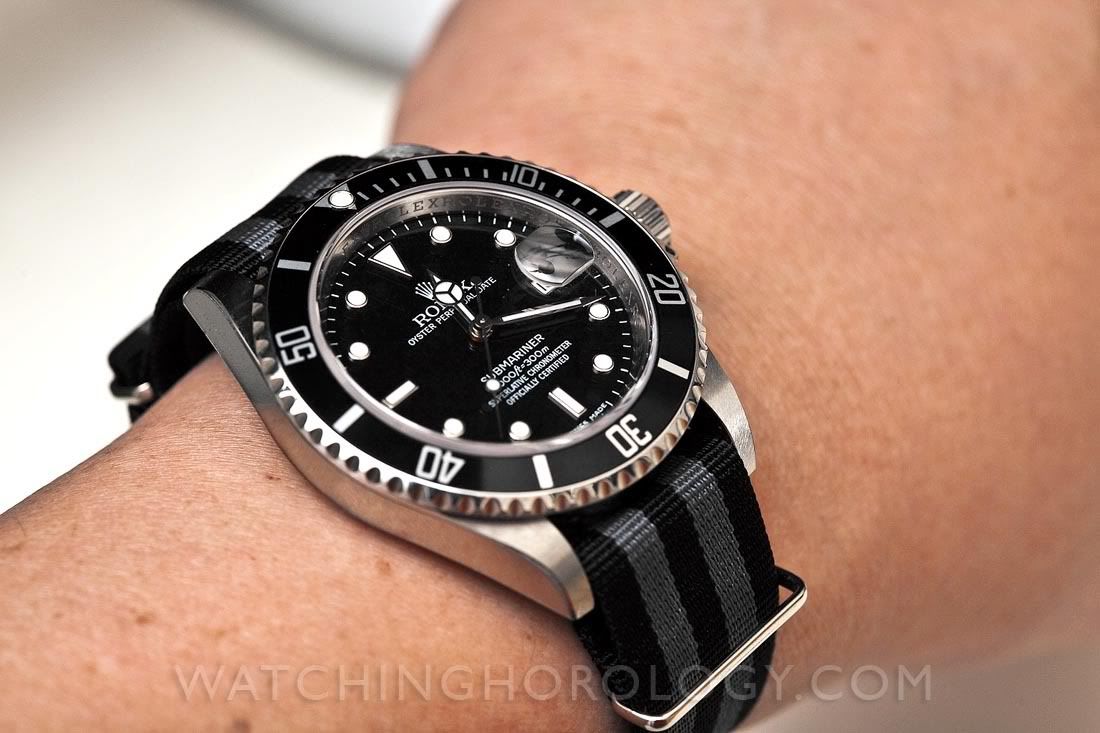 - HT
(black background is with G9 and white background the 5D2)