BREVA arrives in Singapore with the new GENIE 01
Published Wednesday, December 11, 2013 by Harry SK Tan |

---
The Breva Genie 01, a mechanical watch that not only tells time but also forecasts the weather and the altitude of where the wearer is located. It is the brainchild of Mr Vincent Dupontreue (Founder) and Mr Jean-Francois Mojon.
The brand itself was launched in 2010 and it took the team 3 years to develop its first calibre and launch it as the GENIE 01.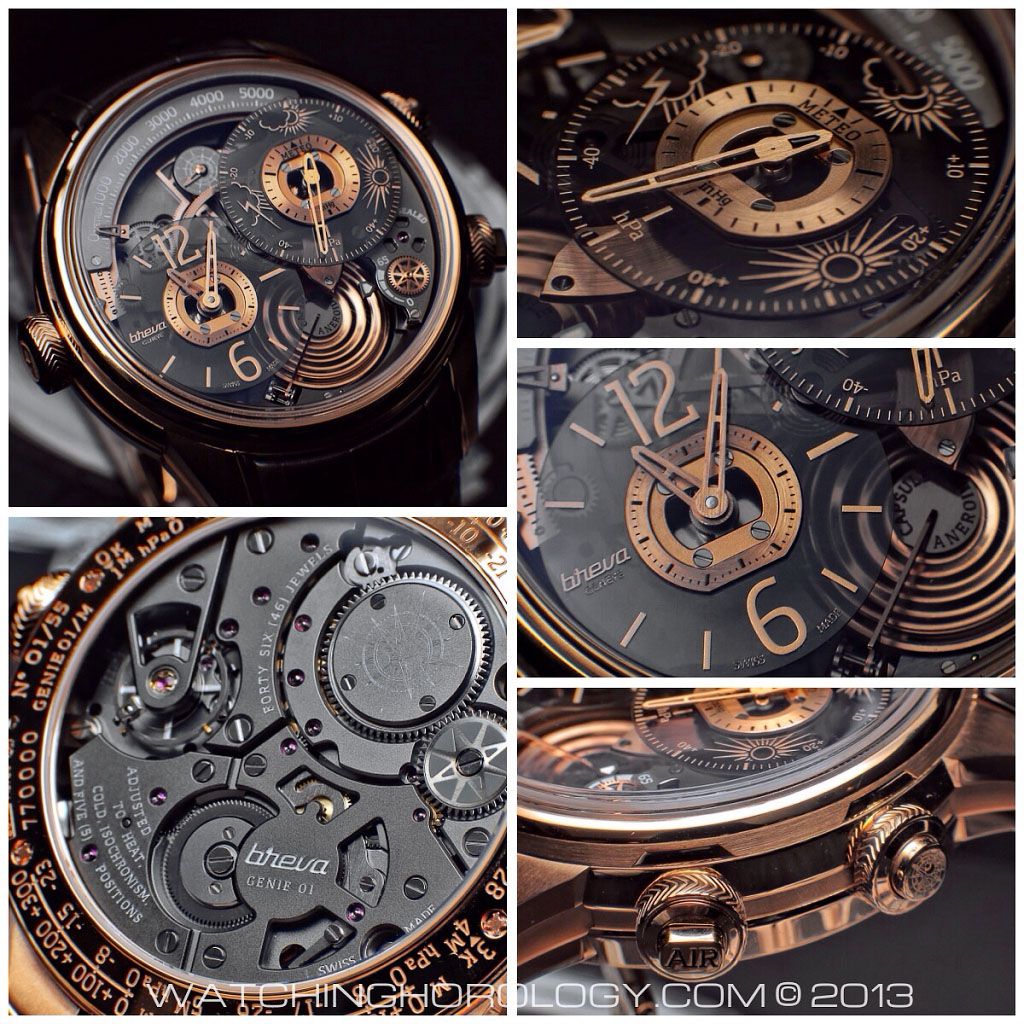 This time dial is located at the 8 o'clock position. at the 2 o'clock position is the weather dial indicating the different degrees of probablility of Sun, Rain or Thunderstorm. Both of the subdials are on smoked crystals that allows the user to see the level below them. At the top of the dial is a retrograde scale altimeter. It features a 65 hour power reserve which is also indicated at the 4 o'clock position. The standard crown that is commonly expected is located at the 9 position. The crown at the 2 o'clock position is for the barometer adjustment and reseting of the altimeter. The crown at the 4 position is the valve to allow the watch to take the air pressure readings.
Overall the watch is impressive on the wrist and an achievement in designing a sensitive barometric instrument in a watch case.
The watch was presented at a small gathering at The Equinox with a small selected group of guests. At the launch was also Mr Jean-Francois Mojon (who was the watchmaker behind the Opus 10).
During the dinner proceedings Mr Vincent Dupontreue spoke passionately at length about Breva, their philosophy and the development of their new GENIE 01.