HAUTLENCE returning to Singapore?
Published Saturday, November 30, 2013 by Harry SK Tan |

---
The Millenary hosted a small intimate dinner for a handful of renowned collectors to showcase the latest 2013 novelties from Hautlence during their trip here to touch base with potential retailers.

Of all the watches shown, undoubtedly the HL2 series has the most presence and design that reflected the brand's ambition. With crystals covering almost three complete sides to show off the unique rotating carousel escapement located on the left of the dial. Cleverly, on this edge of the case, it is open crystal to allow the viewing of the rotation. Finished very nicely in two contrasting colours of grey and gold the digital hour rotates on a belt and the minutes in retrograde.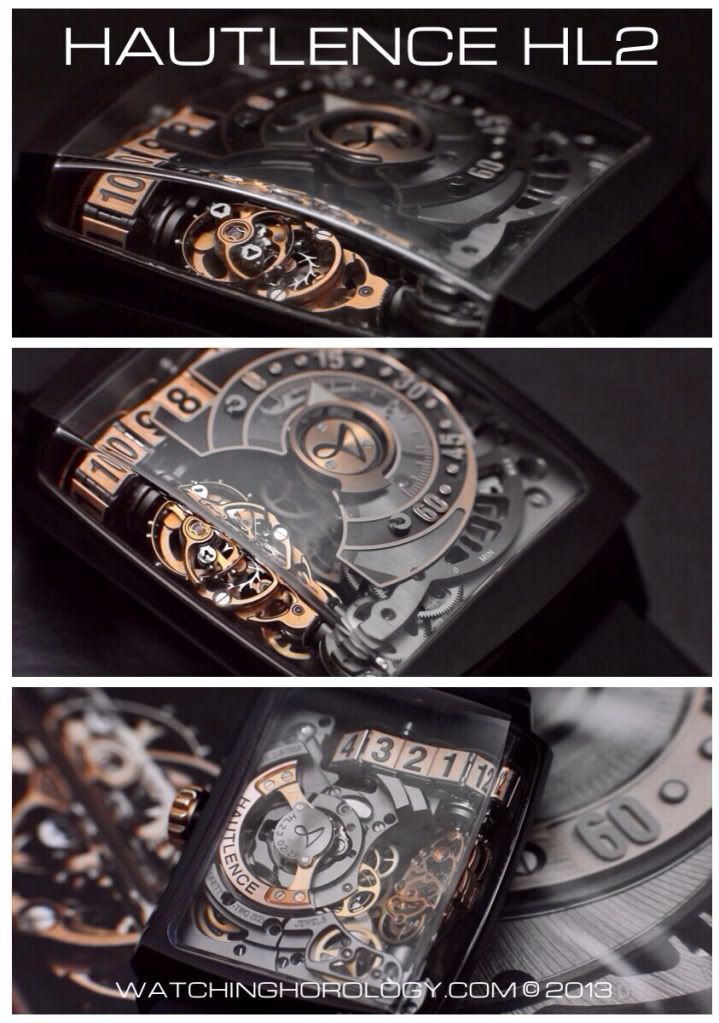 On hand were Mr Betrand Meylan (CEO of Melb Asia) and Mr Gulllaume Tetu, (co-founder and CEO of Hautlence) where guests were hosted to a wonderful 10 course Chinese haute cuisine - and a wonderful selection of watches from the brand.
Hautlence has been a brand that collectors perceived as a avante garde with open dials and the TV styled case. They are a small brand with ambition to grow a wider audience. Hopefully with their return to the Singapore market and the partnership with the right retailer, Hautlence will better understand the independents collectors mindset here. Meanwhile I am already looking forward to see what they have in store for 2014.