Vianney Halter Trio Grande Date (White Gold)
Published Wednesday, March 04, 2009 by Harry SK Tan |

---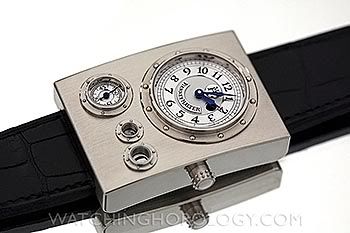 Photographed a few days ago, is this impressive Vianney Halter Trio Grande Date. A watch with bags full of character and for the watch collector who appreciates unique timpieces that are also considered working art pieces. While this rectangular block of gold is not a ground breaking design it shows Vianney's playful character in developing this design as a counterpoint to the multi-circular themed case of his Antiqua.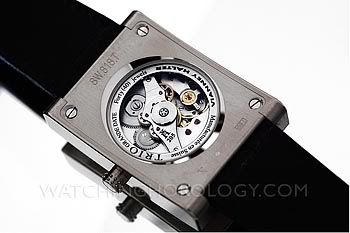 The Trio is now priced over S$100k list, features no complication other than the big date but is extraordinarily well finished. Possibly the highest level seen before in any Vianney watch.
Click on the images to view them in high resolution.
- HT