DeBethune Dream Watch No.2
Published Monday, June 09, 2008 by Harry SK Tan |

---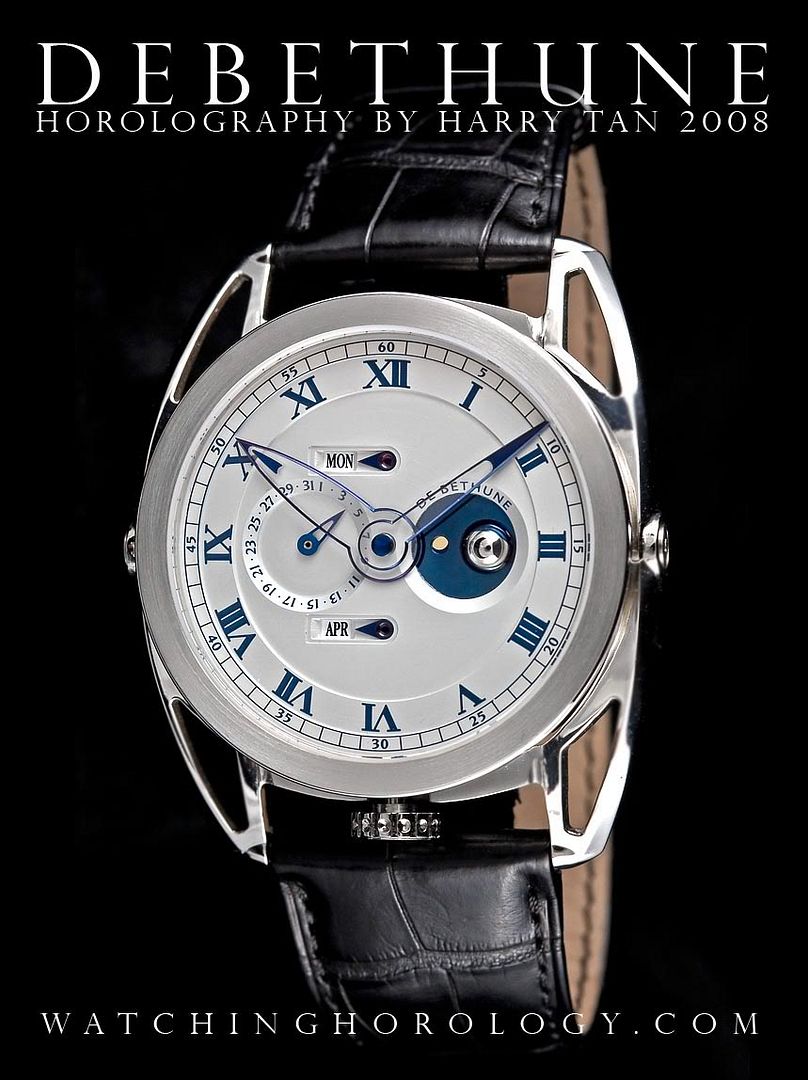 Compared to the Dream Watch No.1, one would be forgiven to believe that the No.2 looks conservative. However, one has to handle it and try it on to realise the presence it commands as well as the details that went into the design and manufacture.
With a new silicon tourbillon located on the back, this perpetual calendar with DeBethune's renowned 3D moon comes with sapphire crystal hands as well as the now familiar skeleton lugs.
A true collector's timepiece with very limited numbers being produced yet with all the innovative features one would come to expect from DeBethune.
To view the images I have published
CLICK HERE
for the photomontage.
- HT