A pair of Patek Yellow Gold Aquanauts
Published Friday, March 21, 2008 by Harry SK Tan |

---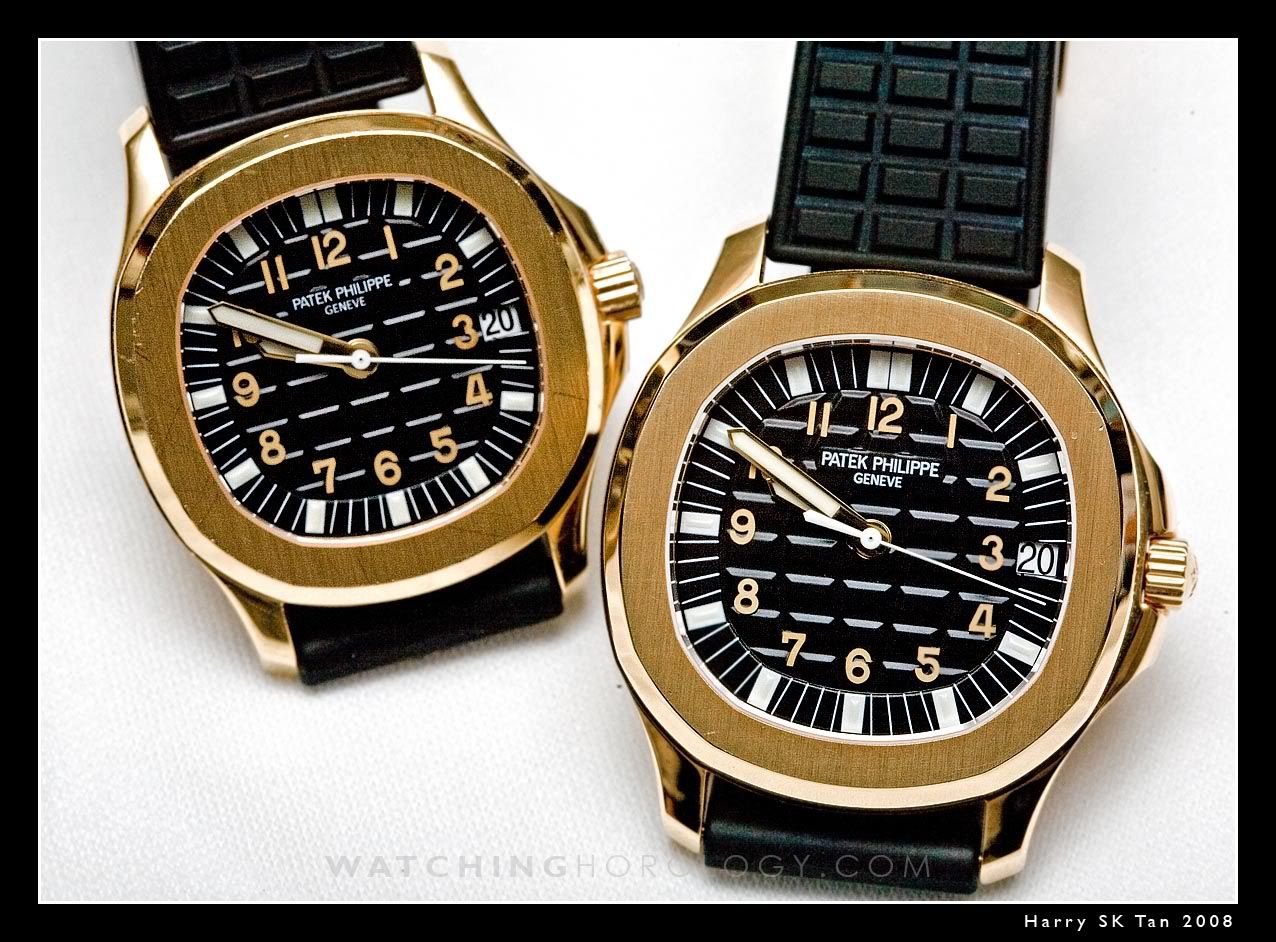 Last evening I was invited out to dinner by a group of Patek collectors and two of them (who asked to remain anonymous) were wearing their yellow gold Aquanauts of different sizes. Not wanting to let the opportunity go without photographing them together, I asked and they kindly agreed to let me photograph them together.
You can see from the images that these are serious users of Pateks who wear them proudly and not have them stored in some dry box or bank vault. Despite the scratches, these clearly are handsome timepieces.
Now - what surprised me while I was processing these images was - that both watches were adjusted to the second in sync. I have not seen this happen before by two different owners. I am not sure if it speaks of the precision and accuracy of the watch or the attention to the precise time by the owners - probably both!
To view the other images of this pair in full size -
CLICK HERE.
- HT