Sincere Watch's Bulgari Calibro 303
Published Friday, August 22, 2008 by Harry SK Tan |

---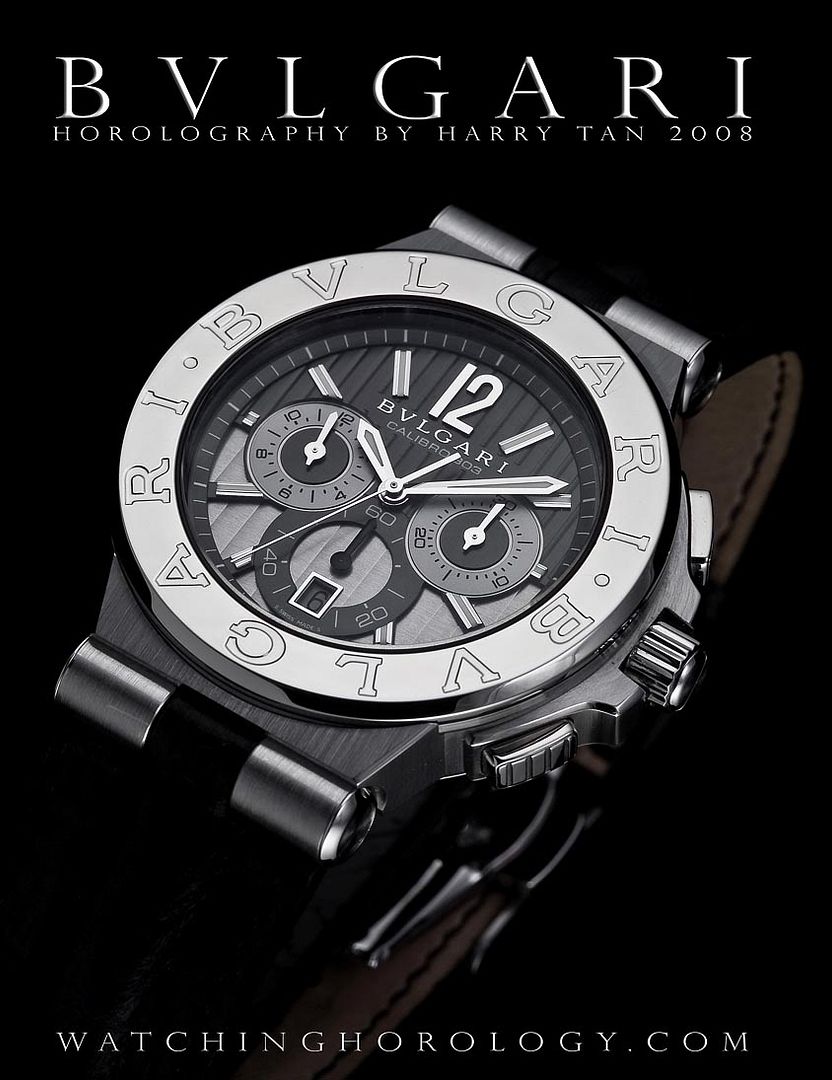 The image above is of the prototype model of the Bulgari Calibro 303 for Sincere Watch. I was kindly given permission to photograph this non-working model and found it to be reasonably handsome watch overall and surprisingly easy on the eye when its worn on the wrist.
Clearly one cannot guage the quality of the final production piece by the prototype but judging the overal layout of the dial, the details and case, I suspect that fans of sports chronographs will be excited by this piece. In particular the Hublot Big Bang collectors. While there is no resemblance between the two, I think the market positioning is similar.
For collectors who are attracted to this watch, rush to your favourite Sincere retail outlet as there will only be 100 available.
- HT
Postscript - Bernard Cheong posted on the Purists a comparison of the LE and the Calibro he owns on this LINK.