Romain Gauthier - "innovative classical watchmaking"
Published Tuesday, November 28, 2006 by Harry SK Tan |

---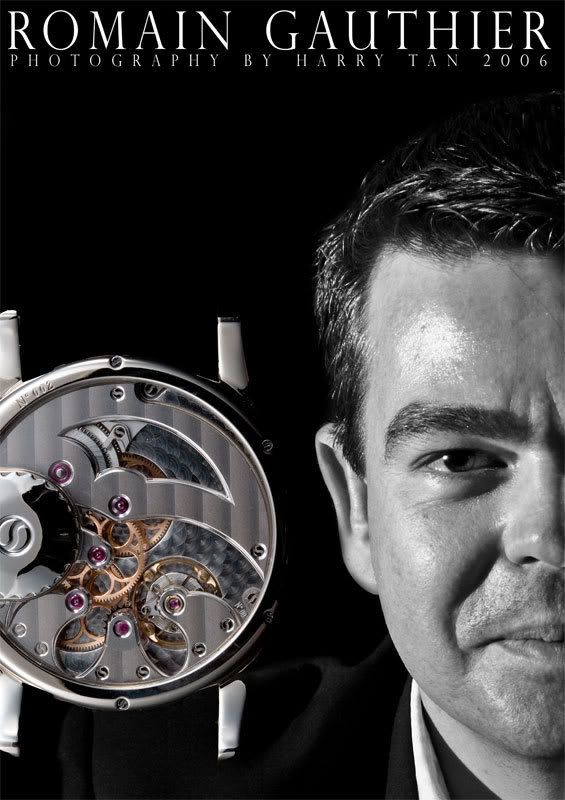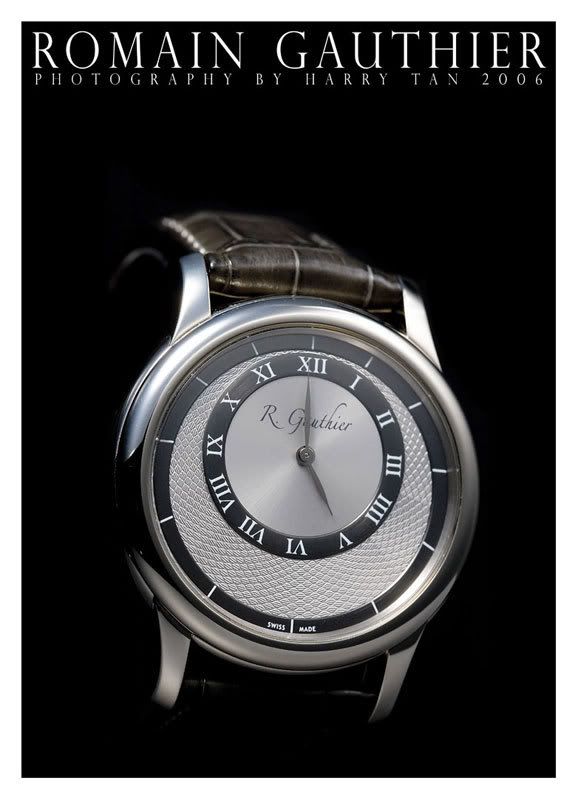 Over this weekend several of collectors based here in Singapore had the great fortune of meeting a new independent watchmaker - Mr Romain Gauthier as well as enjoyed inspecting and photographing his new timepieces (pre-production models about 95% complete) during his trip here to meet his new Authorised Dealers.
I personally found Romain a very patient amiable friendly gentleman and it was heart warming to see how geniunely well he got along with collectors (like myself) who asked dozens of questions to which he tried effectively to explain. His operation totals only two workers, himself and his watchmaker. He will be launching his brand at Basel 2007 and showcasing 4 watches he has made.
I also found that it is in the very small details that he has innovated on his watches. I thoroughly enjoyed photographing the very photogenic movement. I believe that many collectors will consider the movement design both innovative yet classical in its quality of finish.
I would like share a few images here I have of the watches for now. Later in December when I have more time after my professional duties are complete, I will publish the photomontage of the RG watches. Seen here is the White Gold edition of his first watch with a beautiful olive grey strap.
I am also very happy to share with you a wonderful report by Mr Ian Skellern on Romain Gauthier - the man and his watches. To read this report
CLICK HERE
.